Welcome to Webster, Wisconsin!
You're invited to visit the Sunfish Capital of Wisconsin throughout the year! Enjoy small town shopping, fun annual events, great fishing on area lakes and meeting friendly folks.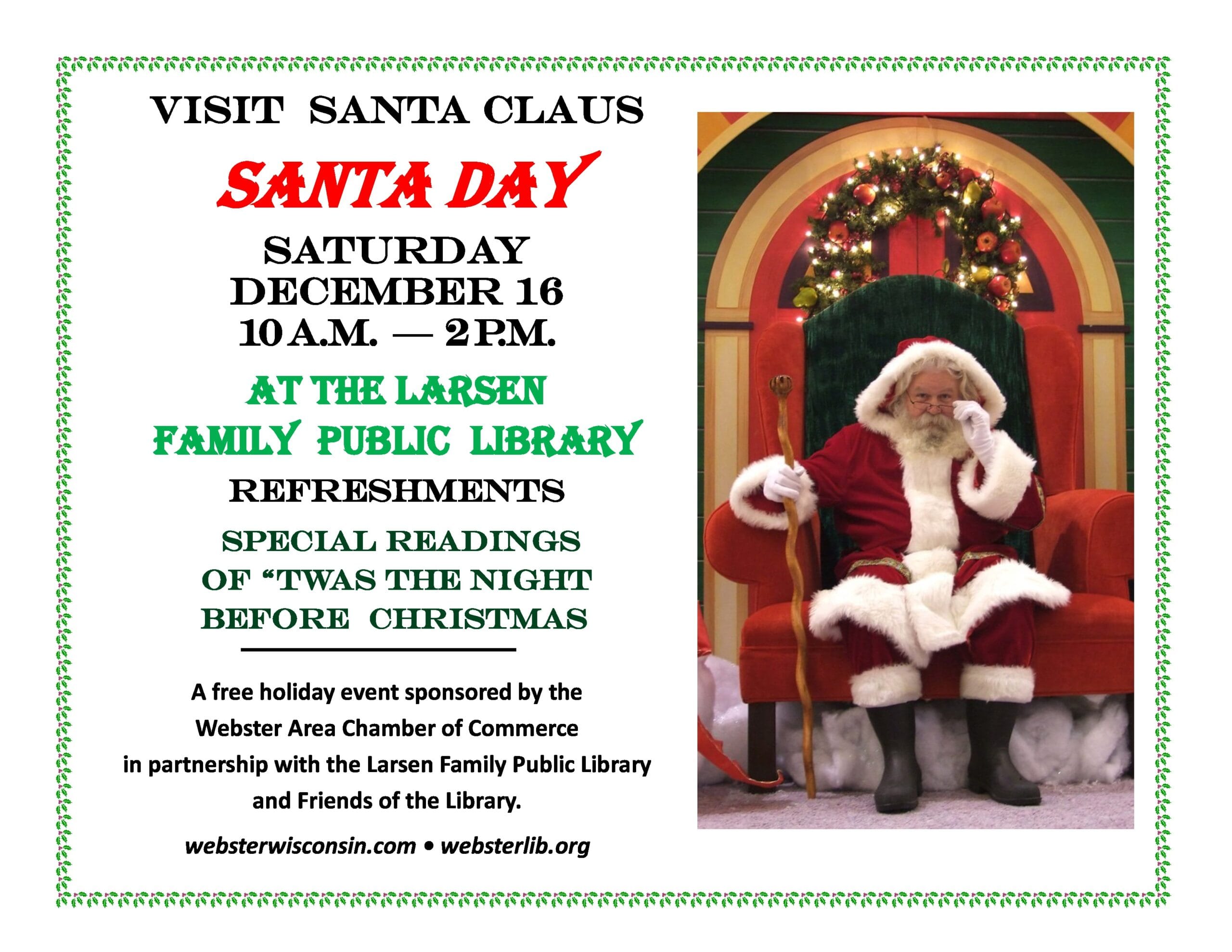 November meeting of the Webster Area Chamber of Commerce has been cancelled.
UPCOMING EVENTS
Santa Day in Webster will be Saturday, December 16 at Larsen Family Public Library.
December Webster Area Chamber of Commerce meeting: December 19, 11:30 am. at Northwest Passage Gallery.
Watch for information on a Social for area businesses in the new year.