Welcome to Webster, Wisconsin!
You're invited to visit the Sunfish Capital of Wisconsin throughout the year! Enjoy small town shopping, fun annual events, great fishing on area lakes and meeting friendly folks.
Burnett Area Arts Upcoming Classes
THE ART OF COMPOSITION IN PHOTOGRAPHY, Sundays, Sept. 10, 17 and 24, 1-3 p.m. $75 for all 3 classes
MAKING FELTED WOOL MITTENS, Sunday, OCTOBER 8, 1-4 p.m. $45* plus a materials fee of $35.
To register for either, go to burnettareaartsgroup.org. Classes held at the Northwest Passage Gallery, 1 mile south of Webster, WI.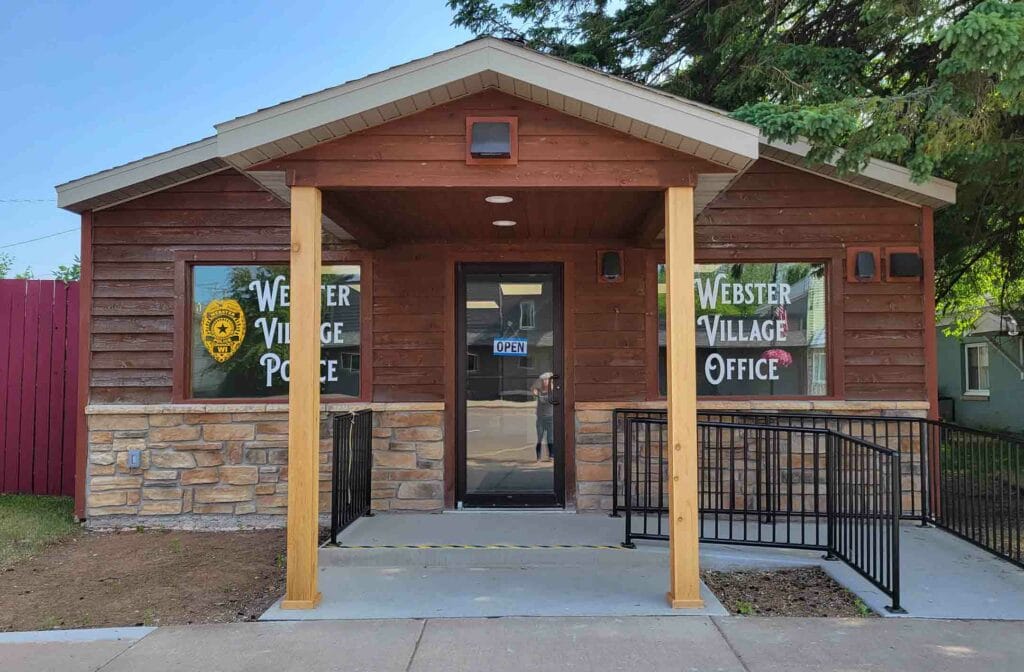 NEW WEBSTER VILLAGE & POLICE OFFICES
7461 Main Street West • Webster, WI 54893