Welcome to Webster!
You're invited to visit the Sunfish Capital of Wisconsin throughout the year enjoy small town shopping, fun annual events, great fishing on area lakes and to meet friendly folks.
Hunt for the Golden Spike winner - JoAnn Treichel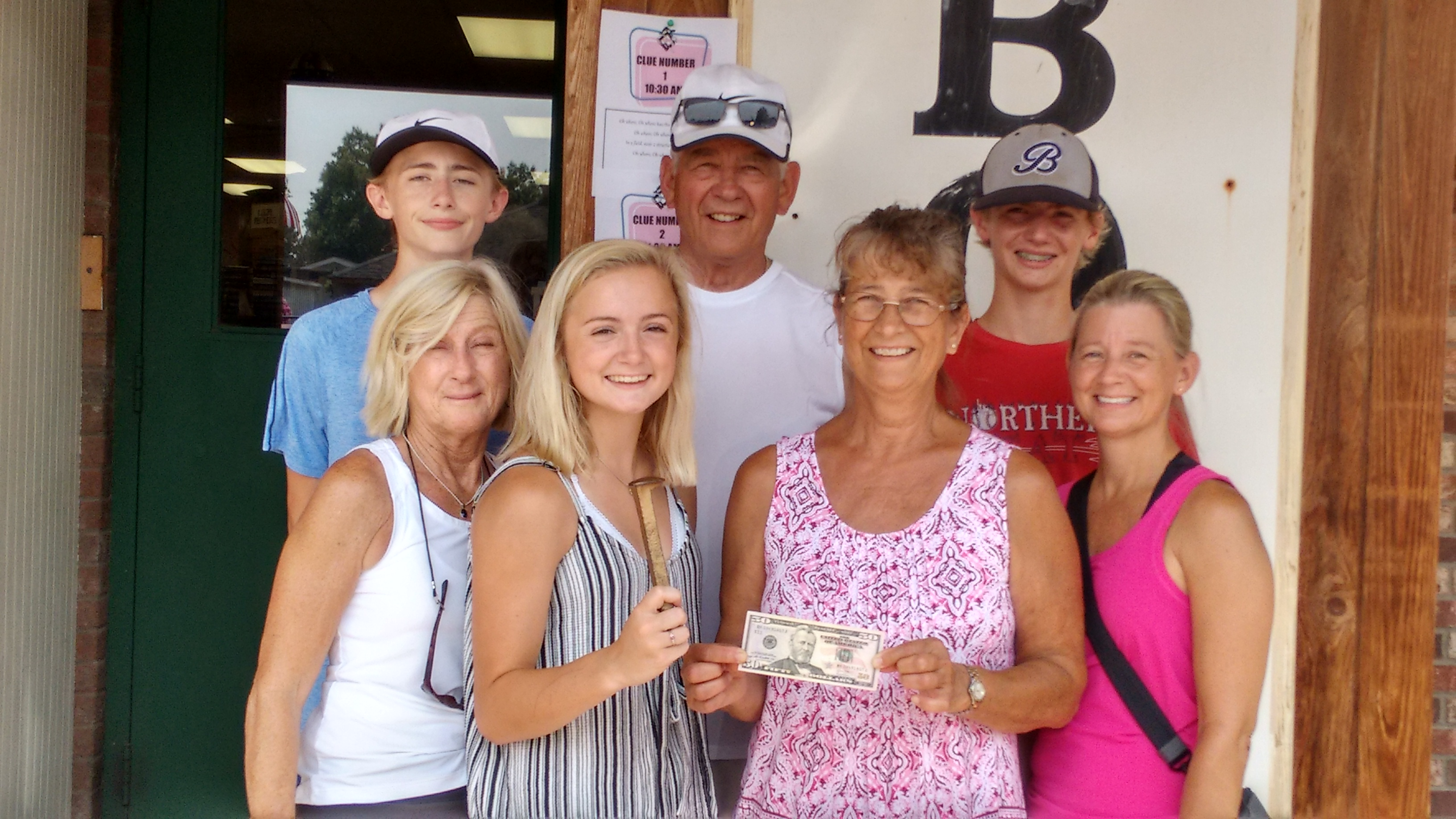 Webster's own JoAnn Treichel found the Golden Spike with her family member team after the last clue was posted at 1 p.m. and collected $50 in cash. Back row l-r: Bryce Kondos, John Fredrickson, JD Kondos. Front row l-r: Connie Fredrickson, Keena Kondos, JoAnn Treichel, Jenny Kondos.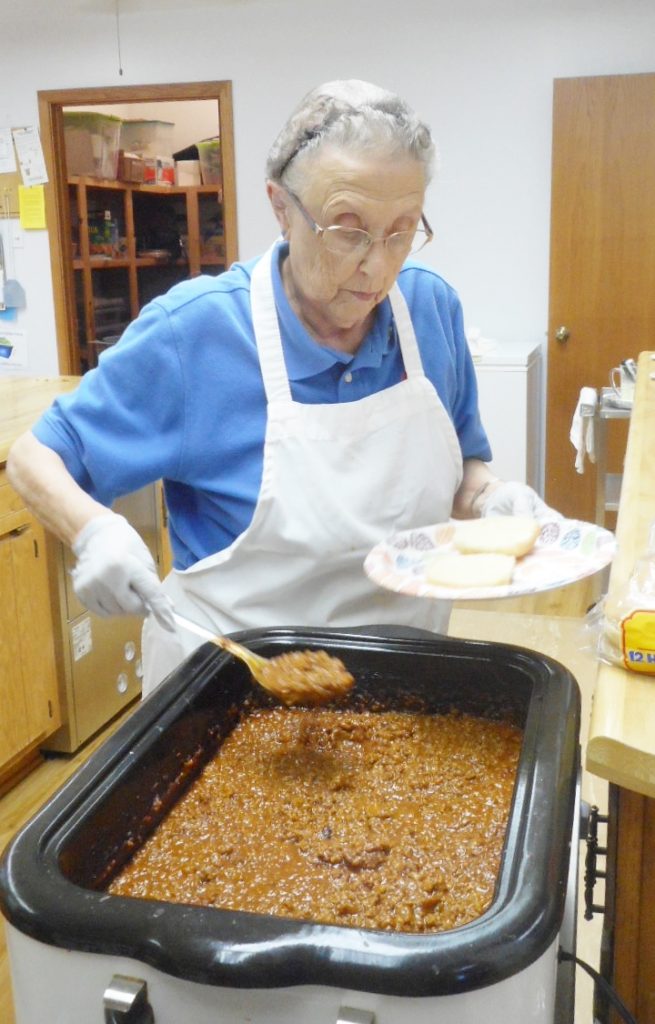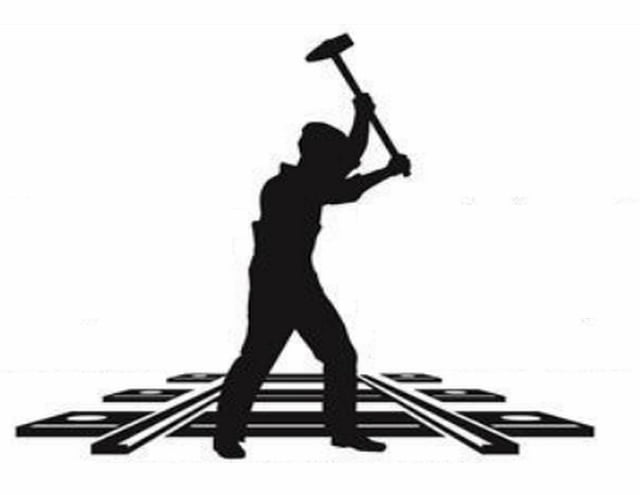 Elizabeth Saugestand serves up a helping of Sloppy Joe on Friday at Grace United Methodist Church in Webster, left.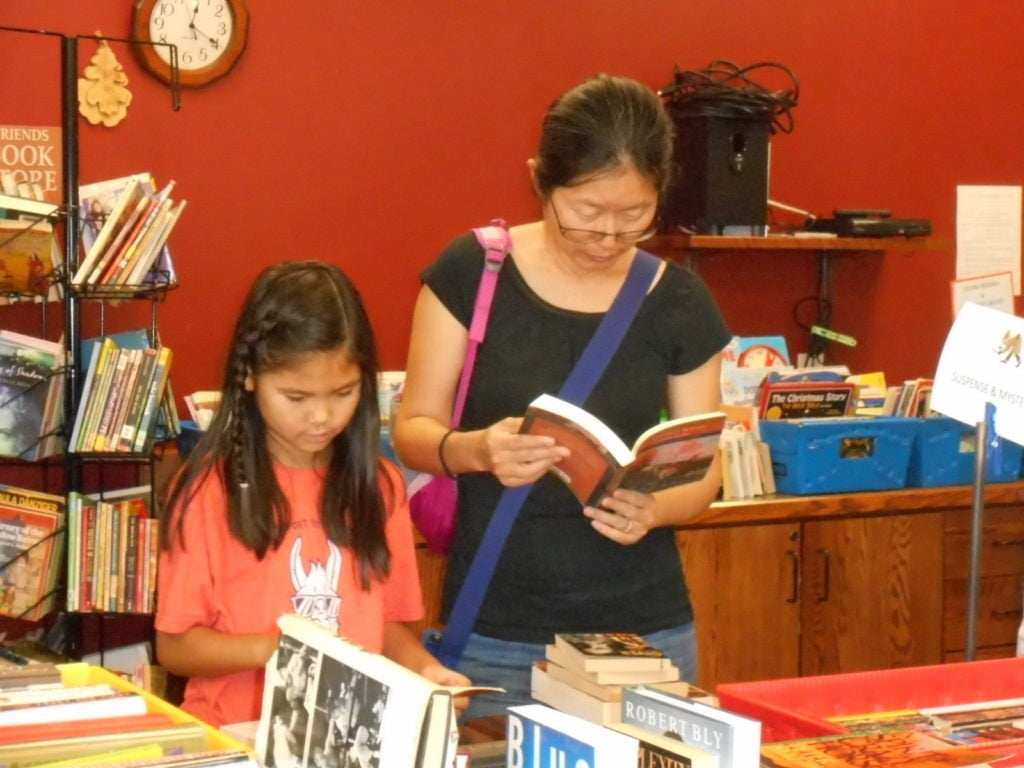 Mother and daughter examine some books at the Larson Family Library Friday at the Used Book Sale.