Welcome to Webster!
You're invited to visit the Sunfish Capital of Wisconsin throughout the year enjoy small town shopping, fun annual events, great fishing on area lakes and to meet friendly folks.
Hunt for the Golden Spike winner - JoAnn Treichel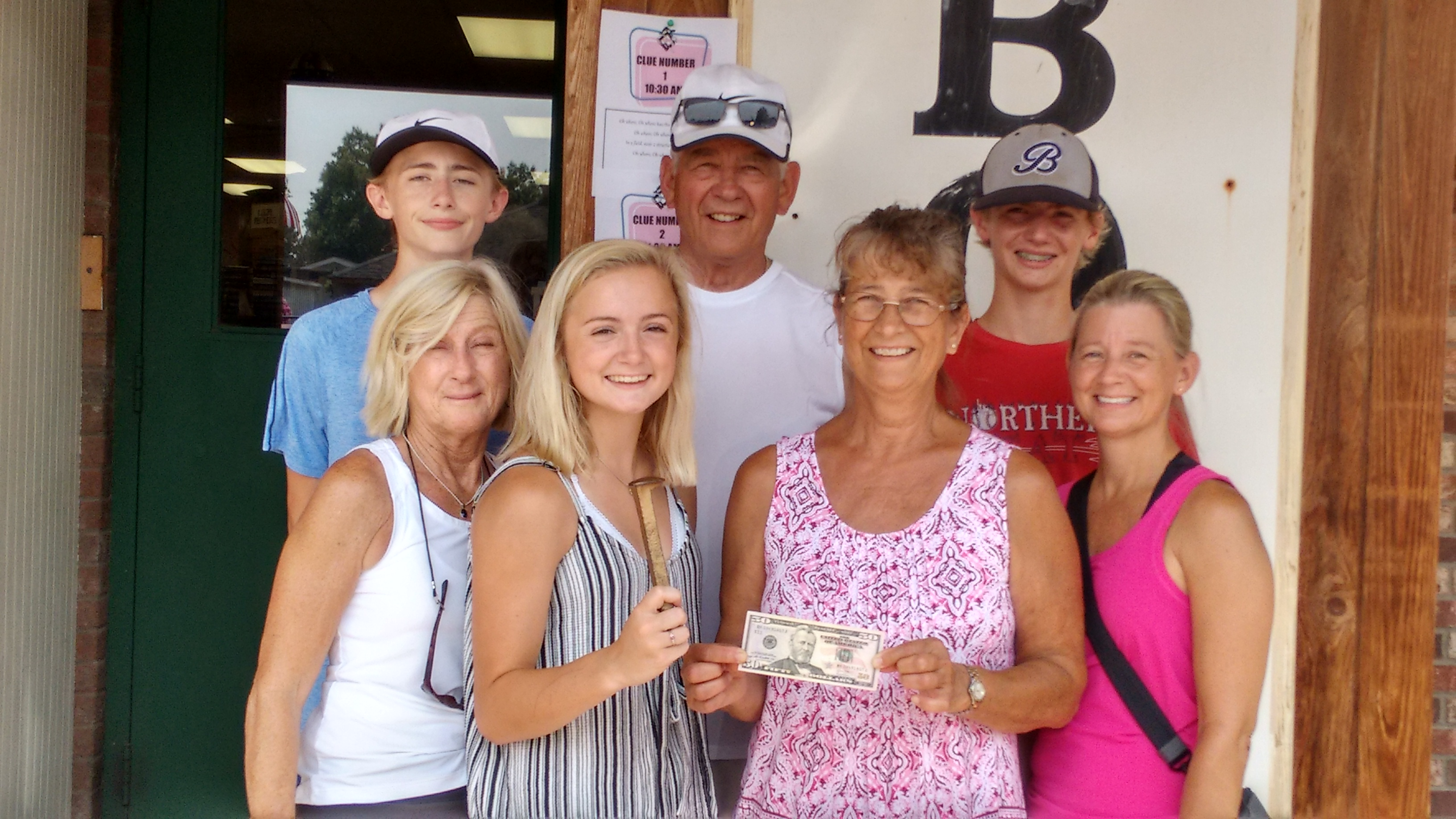 Webster's own JoAnn Treichel found the Golden Spike with her family member team after the last clue was posted at 1 p.m. and collected $50 in cash. Back row l-r: Bryce Kondos, John Fredrickson, JD Kondos. Front row l-r: Connie Fredrickson, Keena Kondos, JoAnn Treichel, Jenny Kondos.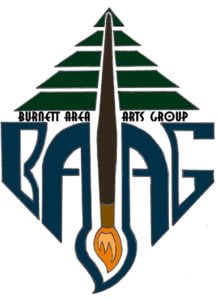 BAAG art show and sale  set for Labor Day weekend.
If  you've ever thought about owning or gifting an original work by a local artist, now is the best time to turn that thought into action!
Original work by local artists will be featured at the Burnett Area Arts Group's (BAAG) show and sale on Saturday, September 1 and Sunday, September 2, both days  10 a.m. to 3 p.m.
"We are excited about holding our first art show in conjunction with Northwest Passage," said Deb Norling, BAAG's program/event chair. "We recently entered into a wonderful partnership with Northwest Passage, a nationally-known residential program that incorporates the arts to help heal at-risk kids."
There will be a variety of mediums represented including watercolor, acrylics, fiber, batik, decorative painting and photography. All work is by members of BAAG, a local non-profit which supports the arts in Burnett County and beyond.
The show will be held outdoors at the In a New Light Gallery,  located at the corner of North Bass Lake Road and State Road 35, one mile south of Webster. Admission is free. For additional information, contact burnettareaarts@gmail.com.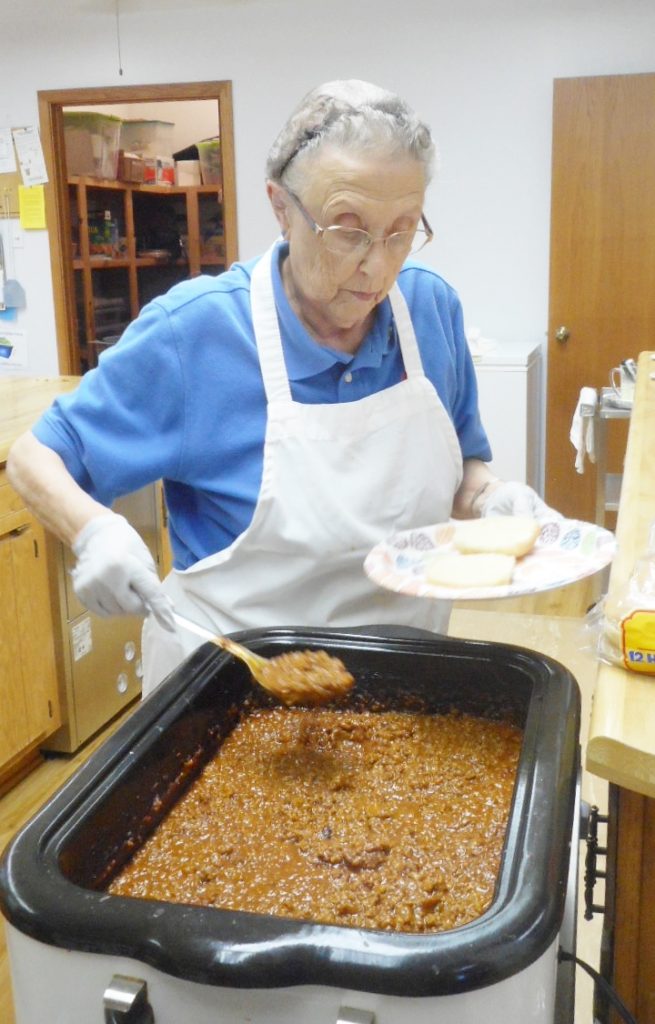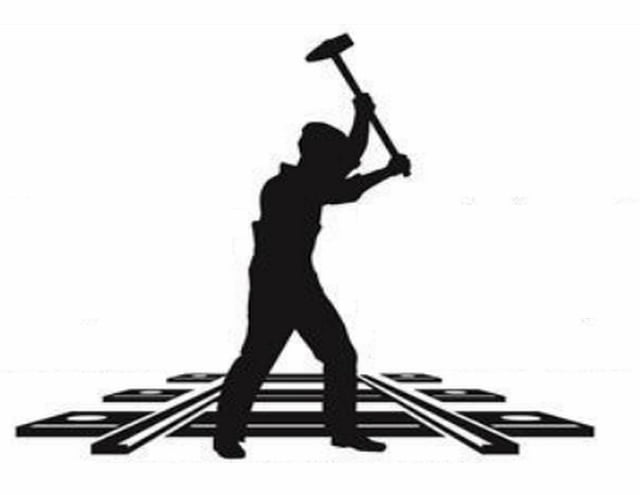 Elizabeth Saugestand serves up a helping of Sloppy Joe on Friday at Grace United Methodist Church in Webster, left.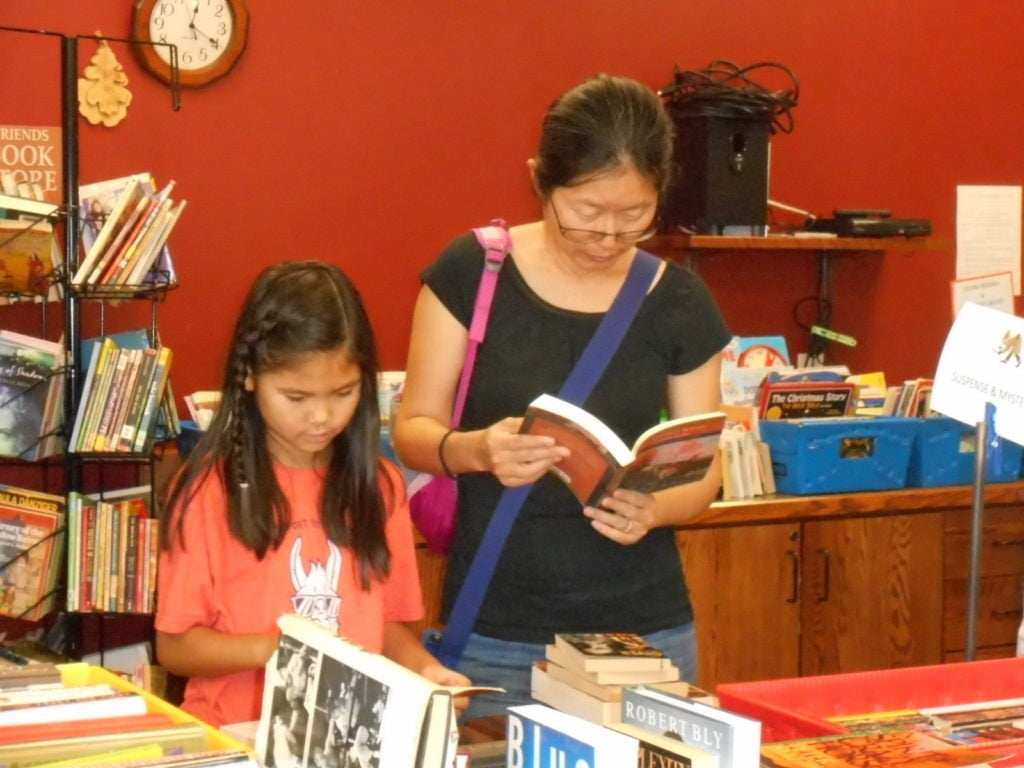 Mother and daughter examine some books at the Larson Family Library Friday at the Used Book Sale.